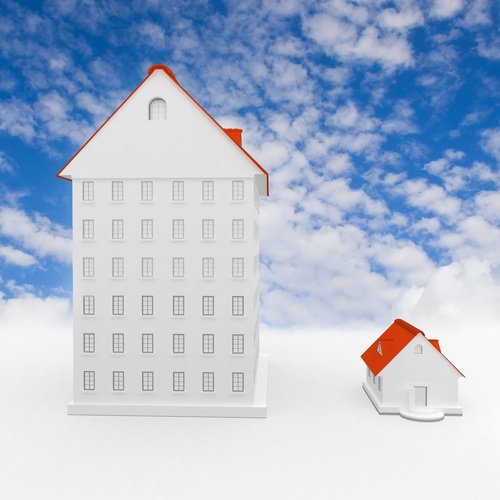 If you're raising a family, it's normal to want to purchase a home that can fit your family's needs down the line – whether it be additional bedrooms for children you want to have or even room to care for aging parents.
But what if your kids are grown and have moved away? Or what if you feel overwhelmed by everything you have to take care of with your larger home? Or perhaps you just have a desire to live more simply?
There can be many reasons for wanting to downsize to a smaller home. Here are some things to keep in mind as you contemplate making the move.
Where will you go?
One of the first things you should ask yourself when you consider downsizing is where you will go. Do you want to stay in the same area?  If you currently live in the Plymouth Whitemarsh area, you will want to check out Whitemarsh Station, Sal Paone Builder's newest single family home community with a first floor owner's suite and maintenance free living or Reserve at Creekside by Judd builders.   Sure you may own your home and will be able to use the money from the sale to buy your new place, but how far will those dollars stretch? Let's find out what your home is actually worth?   The right planning, staging, paint and light will dramatically increase the amount of money you can sell your home for.   Let Rima help you prepare your home to sell for the highest possible price.
What will you do with your stuff?
Most people tend to accumulate more and more stuff as they get older. When it finally comes time to sell and downsize some may feel overwhelmed having to manage everything during a move. Be sure to give yourself plenty of time to deal with your possessions and have a plan for what you'll do with all the things you won't take with you. Some ideas include donating items to friends and family who can use them, having a yard sale or selling items online. You may even make some extra money in the process.
How do you want to spend your time?
Is visiting your kids and grandkids your biggest priority? If so, you may want to have an extra room for overnight guests. Maybe you want to travel? That might mean you can sacrifice on space so you don't have to worry about your house while you're gone. Do you daydream about never mowing the lawn again? Condo living could be right up your alley. Is it important to you to have easy access to cultural events, shopping and restaurants?   Rima Kapel can help you find the perfect location.
Ultimately, the decision to downsize is based on many factors, from wanting to be closer to family to the desire to spend less money on a mortgage, property taxes and insurance. If you think it may be time to downsize, Let Rima Kapel and Vanguard Realty Associates help you through the process.   We will handle everything for you to make your move as easy as possible to your new home.  call Rima Kapel at 484-645-3656